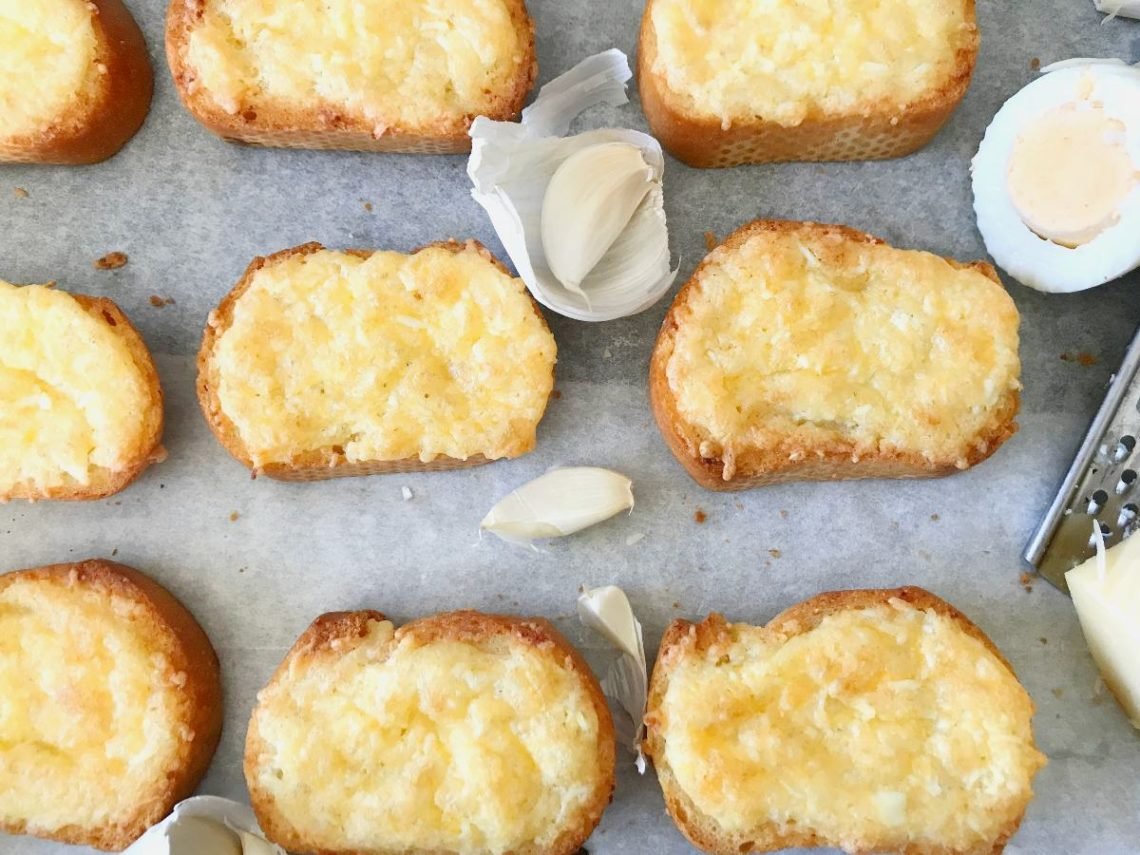 Warm Egg and Cheese Crostini
These Egg and Cheese Crostinis are sooo good. I bet you can't eat just one. The cheese and eggs provide a hearty combination and the garlic adds so much flavor to the mixture. The buttered baguette tastes especially good due to the warm butter that seeps from the top. These are a perfect snack for any day!
This recipe comes from my friends that I used to visit a lot when I first came to Germany. These Crostinis always remind me of them when I make them.
Please note that some of the links on this page are affiliate links. See my Privacy Policy for details.
Egg and Cheese Crostini Recipe
To start off, preheat your oven so that it is ready to go when you are done preparing the Crostinis.
Using the fine side of a box grater (but not the star grater side), grate the cheese and the peeled, hard-boiled eggs and set aside in a small bowl. (You can see the cheese underneath the grated egg on the picture on the right, right??? lol)
Either grate the garlic or use a garlic press to mince the garlic clove. Add to the eggs and cheese.
Add a tablespoon of mayo and a pinch of salt to the egg and cheese mixture and mix until everything is well-combined.
Using a serrated knife and a cutting board, cut the baguette into slices. They shouldn't be too thin, but also not too thick. Also, don't cut the baguette at an angle as that will give you longer pieces of toast. For this recipe it is better to have smaller, though not quite "bite-sized" pieces. Butter each slice with butter and place on a baking sheet. Set aside.
(Side note about the knife: I absolutely love my little, red, serrated knife I link to above. I got mine in Germany, but I am pretty sure it's the same one. Both have the Victorinox wording on it. Mine was just sold through a third party vendor and has their logo on it, as well).
Spread the egg and cheese mixture evenly onto the cut and buttered baguette slices and place them back on the baking sheet.
Bake for 10 minutes or until the slices are golden and the edges are crispy.
Serve warm. Just look at these!!! Don't they just look amazing!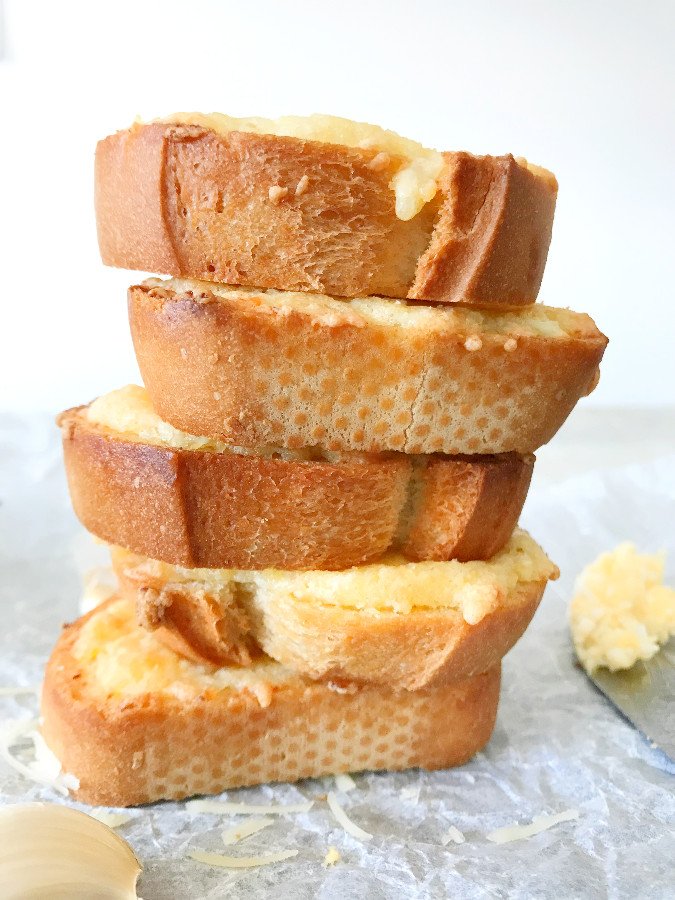 Lastly, if you make these Warm Egg and Cheese Crostini, make sure to leave a comment and/or give this recipe a rating here! I'd love to hear back from you and will do my best to answer and respond to every comment. And of course, don't forget to tag me on Instagram if you make this recipe. I'd love to see the photos of the recipes you have made!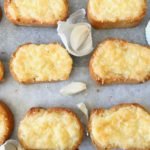 Print Recipe
Baked Egg and Cheese Crostini
Warm, crispy, garlicky and so satisfying. Perfect addition to dinner, soup or salad.
Ingredients
1

French baguette

Butter

(enough to butter all baguette slices)

2

Hard-boiled eggs

4.7oz (135g)

Cheese

(Gouda, Mozzarella, etc.)

1

Garlic clove

1

tbsp

Mayonnaise

Pinch of Salt
Instructions
Preheat oven to 390°F (200°C).

Peel the eggs and grate them using a box grater (Use the smaller grating side, not the normal one and not the star side).

Grate the cheese using the same grater.

Either grate or use a garlic press to mince the garlic.

Combine the eggs, cheese, garlic and mayo in a bowl. Mix well until the mixture is well combined.

Cut the baguette into slices.

Butter each baguette slice and then top with the egg and cheese mixture.

Bake for 10 minutes or until golden and crusty.