This breakfast sandwich is so delicious and ridiculously easy to put together. Fried eggs, and warm bacon, along with lettuce, tomatoes and avocado, put together between two halves of toasted English muffin. Oh yeah, and don't forget the mayo and Sriracha sauce for that kick. Yum!
Here is a visual for all the ingredients needed. Isn't it just beautiful? Fun fact, the name for bacon in German, Frühstücksspeck, can quite literally be translated as breakfast fat. Imagine, "How would you like some breakfast fat with that?"🤣 Most packages also just say bacon on it.
Ingredients for Breakfast Sandwich
Here is what you will need to make this breakfast sandwich: English muffins, bacon, cheese, lettuce, eggs, tomatoes, mayo and sriracha sauce (if you'd like some spiciness).
Some of the links on this page might be affiliate links. View my Privacy Policy for details.
Preparing the Breakfast Sandwich
Anyway, now that we've had our bit of fun/enjoyed looking at the ingredients, let's get started. First off, prepare your vegetables. Cut the lettuce, slice tomatoes and avocado. Also, have your cheese ready (if using) as the sandwich comes together really fast once the eggs and bacon are done.
Next, fry the bacon and lay on paper towel to absorb extra fat. I usually end up frying up the whole package instead of just the amount I need, just so I don't have to dirty my pan more than needed (the bacon doesn't get wasted, trust me). Once bacon is ready, it's time to fry the eggs. I add a bit of butter to the pan as I find it helps that the eggs don't stick so much. For some reason frying in the bacon fat directly doesn't help. But this is totally optional. Season eggs with salt and pepper as they fry.
Once the eggs are almost ready, toast the English muffin in a toaster (they're are usually pre-cut in the middle already, at least here in Germany. If not, cut each muffin into two). I am using store bought English muffins, but here is a recipe from King Arthur Baking that can be used if you want to make your own. Once the muffin is toasted, put a dollop of mayo (maybe a teaspoon) on one of the sides and a drop or two of Sriracha sauce (we love this stuff, but if you don't like so much spiciness, just omit the sauce.). Spread the mixture with a knife.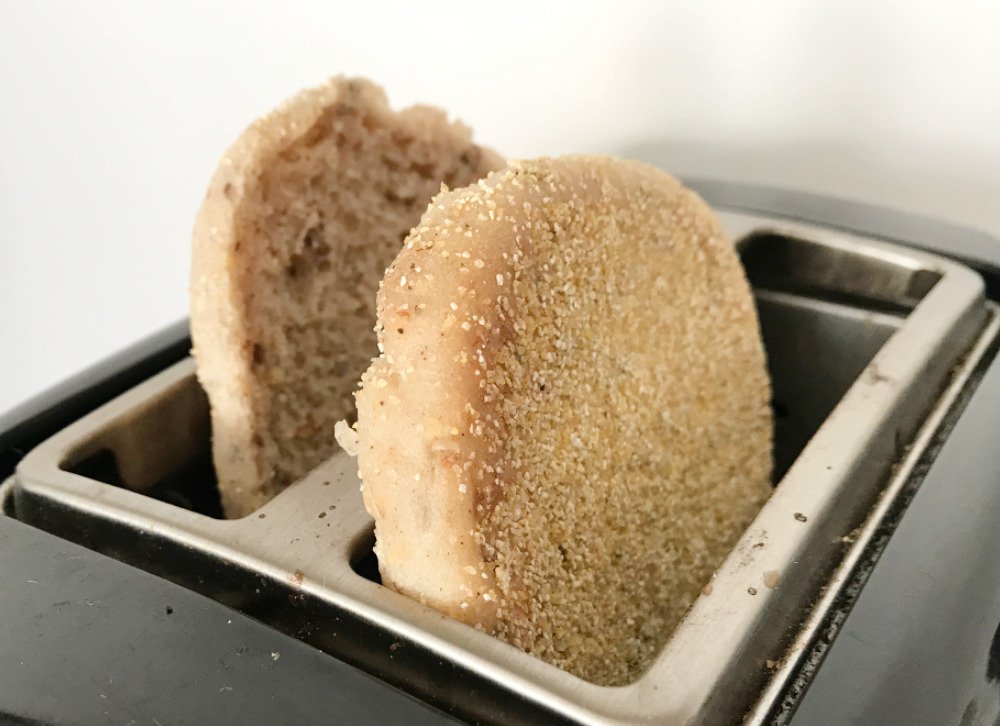 If using cheese, add it now so that it melts a bit when you add the hot egg. Flip the egg once for about 5 seconds and then place it on the cheese side of the muffin.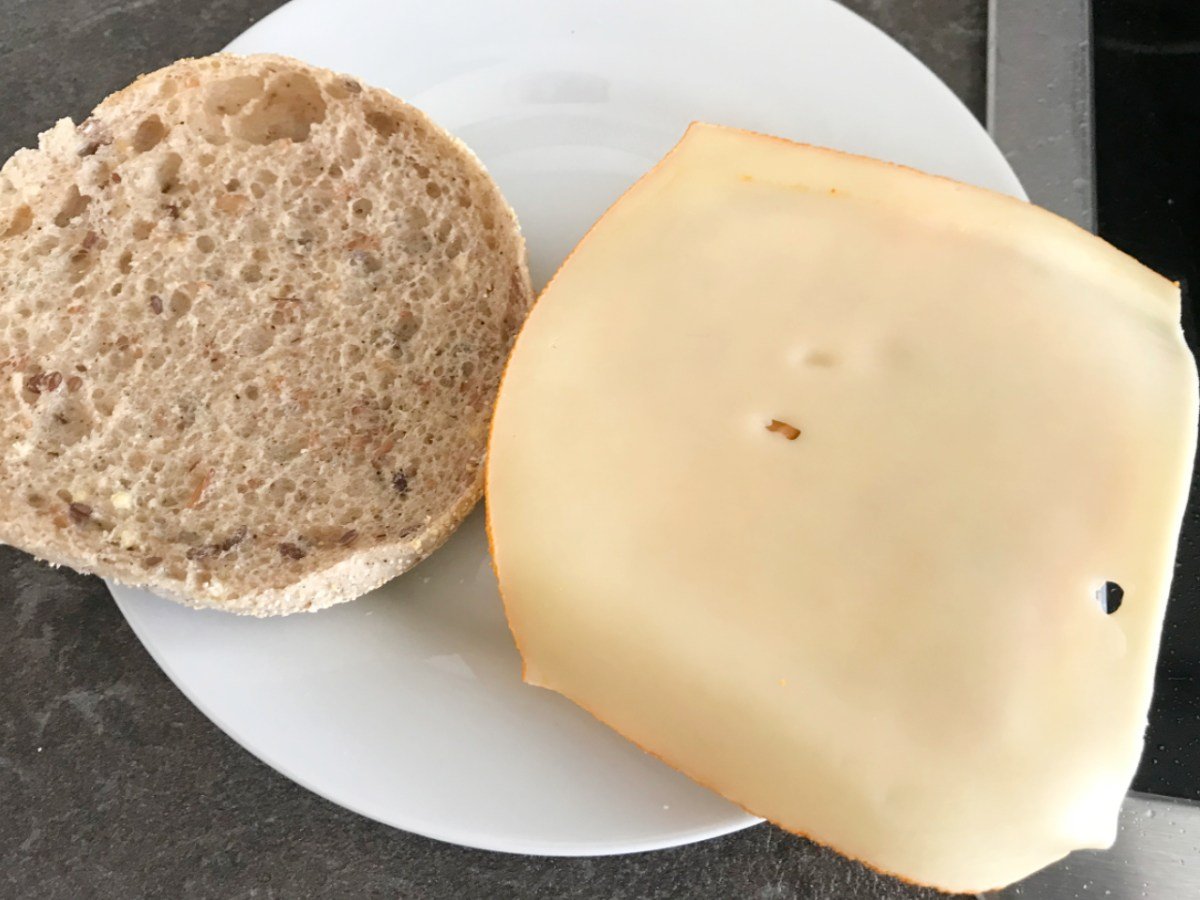 Layer with bacon, avocado, and tomatoes. Lastly, add lettuce and cover with the second half of the English muffin.
And there you have it! now it's time to enjoy the work of your hands. The sandwich should be eaten
Looking for more sandwich ideas? Check out my Panini Sandwich with Ham and Tomatoes recipe. It is so good!
Lastly, if you make this Easy Breakfast Sandwich, make sure to leave a comment and/or give this recipe a rating here! I'd love to hear back from you and will do my best to answer and respond to every comment. And of course, don't forget to tag me on Instagram if you make this recipe. I'd love to see the photos of the recipes you have made!
Print Recipe
Easy Breakfast Sandwich
Easy breakfast sandwich with Egg, Bacon, Avocado, lettuce and tomatoes. All held together by an English muffin with a flavor kick from mayo and Sriracha sauce.
Ingredients
2

English muffins

2

Eggs

4

Bacon slices

1/2

Avocado

2

Lettuce leaves, any kind

1

Tomato

2

tsp

Mayo

Sriracha sauce, to taste

Salt and Pepper, to taste
Instructions
Wash and cut lettuce, tomatoes, and avocado. Have cheese, mayo, and sriracha nearby.

Fry bacon in a small/medium pan. Place on plate with paper towel to absorb extra fat.

Once eggs are almost done, toast the English muffin in a toaster.

Take one of the English muffin halves and put a dollop of mayo and some Sriracha sauce on it. Spread with a kitchen knife.

Add cheese, fried egg, two bacon pieces, avocado, tomatoes, and lettuce (in that order).

Cover with second half of the muffin. Repeat with second sandwich. Enjoy!