Easy Penne Pasta with a Creamy Sauce
This Penne Pasta with a Creamy Sauce comes together quick, making it one of those perfect weeknight dinners. It's pasta in a creamy sauce tossed with mushrooms and spinach. So satisfying!
Please note that some of the links on this page are affiliate links. I only link to products I trust or would buy myself. Thank you for your support.
Easy Penne Pasta Recipe
Preparation
Tip: Boil water and cook pasta first and do the rest of the prep work while pasta is cooking. Penne pasta takes a while to cook, so this will save you time.
Wash spinach and let excess water run off using a sieve. Those water drops just look awesome on the leaves. So pretty!
Chop tomatoes into medium-sized pieces. You can also use canned tomatoes instead. I try to use fresh tomatoes where possible because a lot of times you have no idea where the canned tomatoes are coming from and how they were grown/processed (I recently watched a documentary on this, Sigh.). If you have a good source for good chopped tomatoes, then do use canned.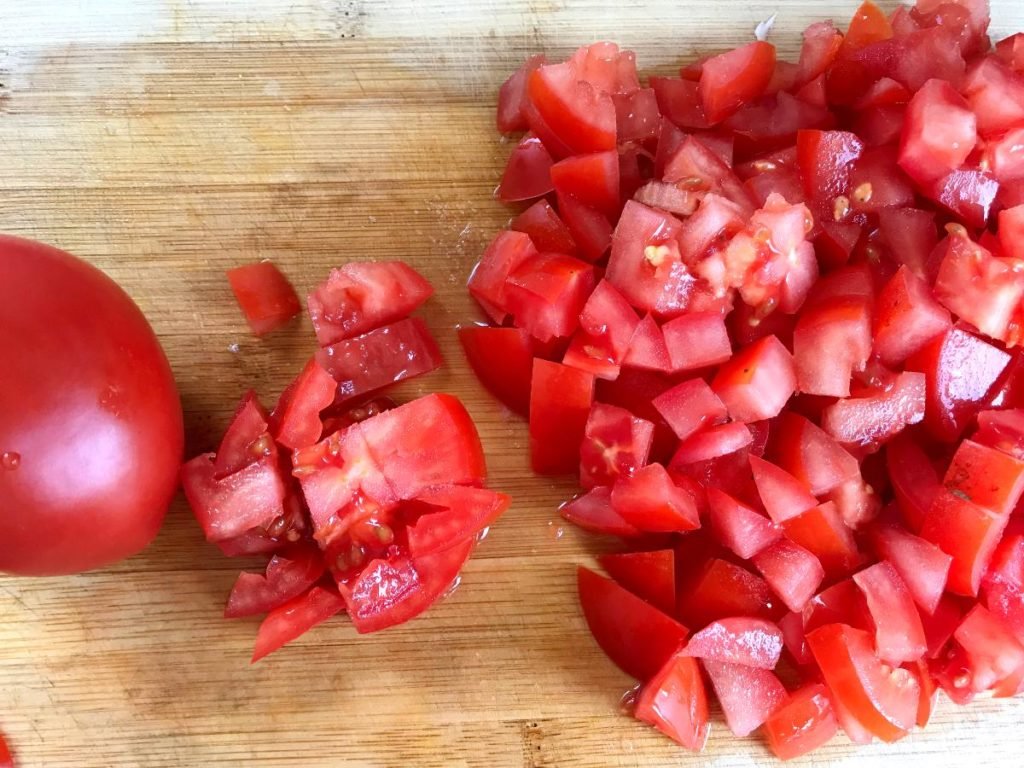 Slice mushrooms into bite-sized slices or however you prefer to have them.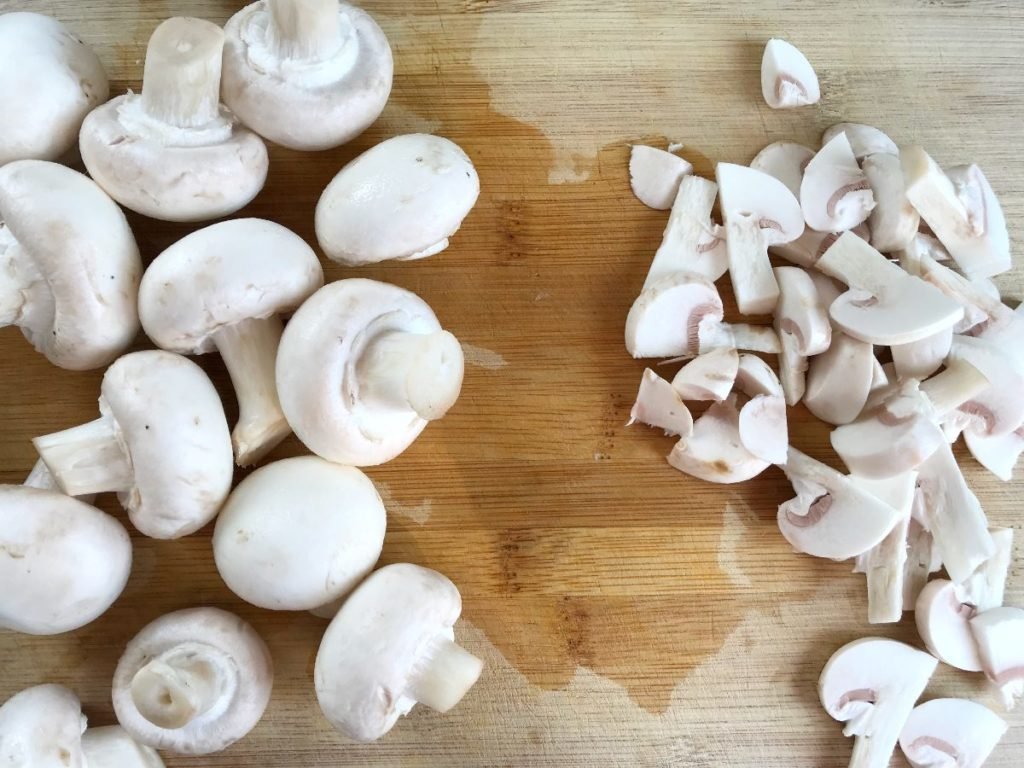 Cooking
In a medium saucepan (I have this set from Silit, a German brand), bring water to a boil, salt well and add the Penne pasta. Cook until it reaches the desired done-ness.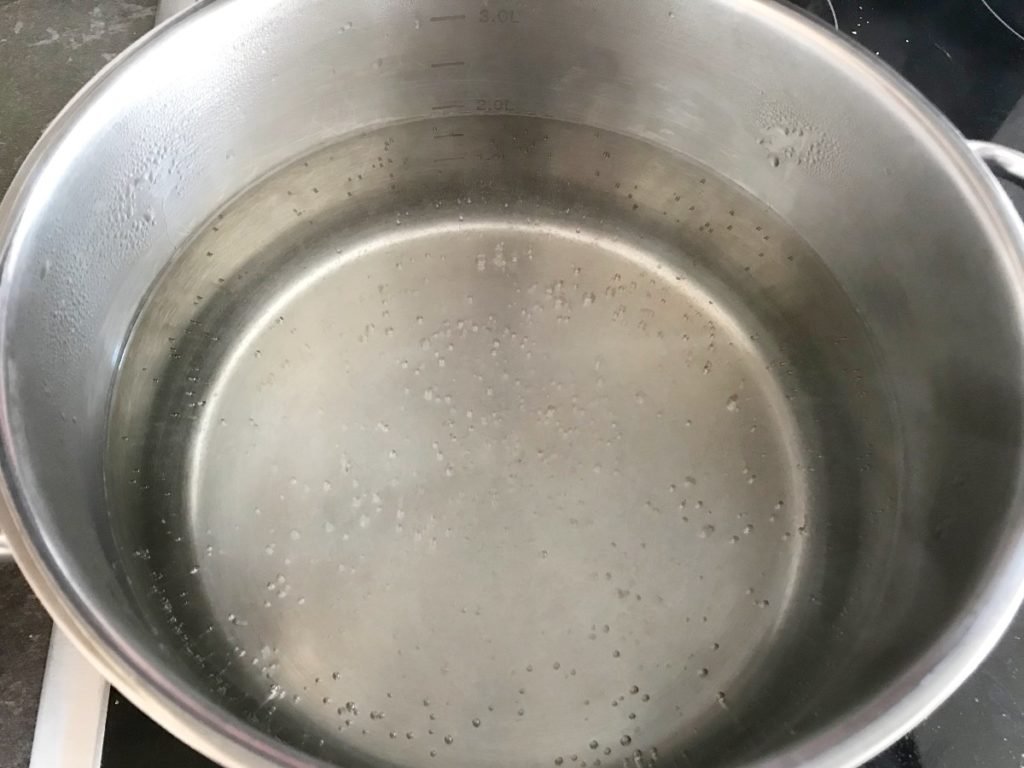 Meanwhile, heat a heavy bottomed pan or dutch oven. Side note: I also love using my Russian Kazan for this dish. A Kazan is a type of wok pot used a lot in Russian/Central Asian cooking. Mine is pictured here below. Check out this post from another blog, to learn more about this cookware.
Add oil to the dutch oven and then the mushrooms. Sauté mushrooms until they start giving off water. Add the chopped tomatoes (or canned tomatoes if using) and spices. Mix well and let cook at a low simmer for 7-8 minutes or until tomatoes are cooked through and resemble a sauce.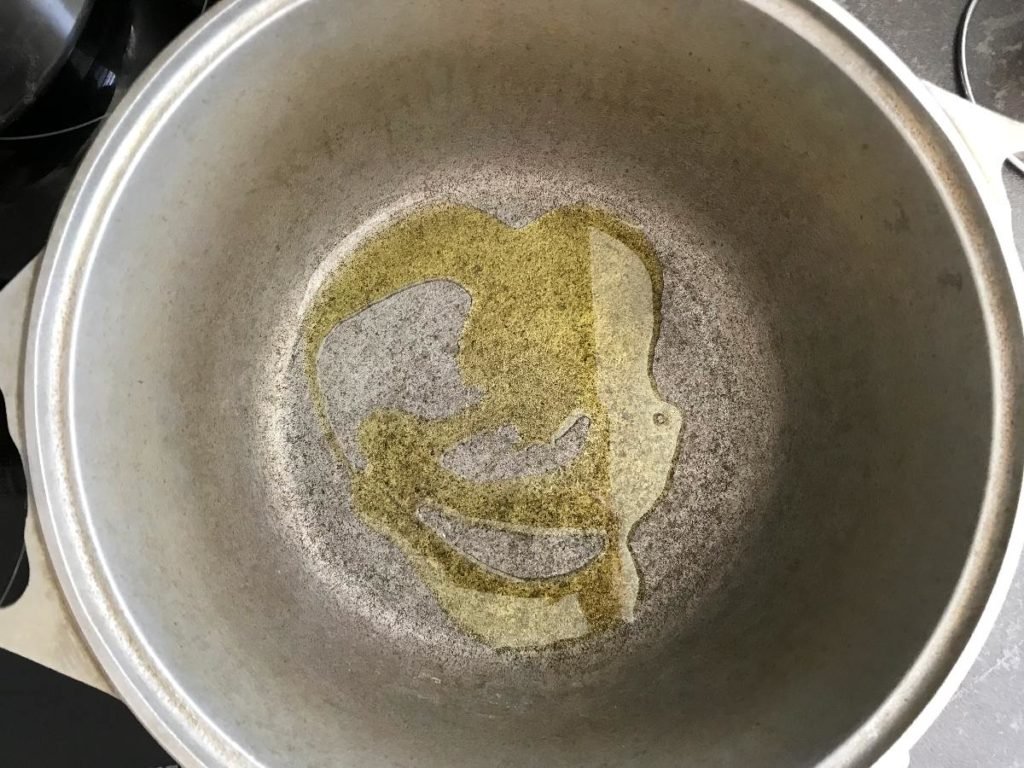 Add the cooked pasta to the Kazan and mix well with the mushrooms and cooked tomatoes. Then, add the cream to the pasta and mix thoroughly.
Add the spinach to the pasta, mix well, and cover and let cook for a couple minutes, until the spinach has wilted. And there you go! Your easy penne pasta with a creamy sauce is done! Did I mention it was easy?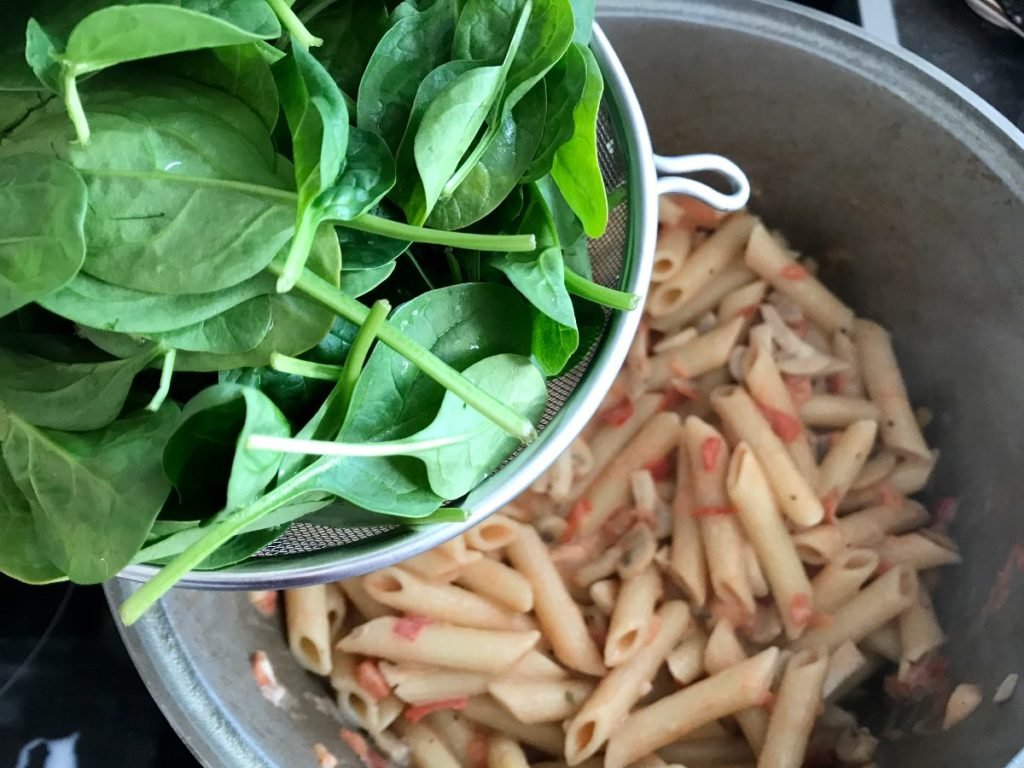 Sprinkle with Parmesan cheese (optional). Serve hot.
Just look at that goodness!
Add a Simple Salad to your meal, and your dinner is complete.
Lastly, if you make this Easy Penne Pasta Recipe, make sure to leave a comment and/or give this recipe a rating here! I'd love to hear back from you and will do my best to answer and respond to every comment. And of course, don't forget to tag me on Instagram if you make this recipe. I'd love to see the photos of the recipes you have made!
Print Recipe
Easy Penne Pasta with a Creamy Sauce
Easy penne pasta recipe with a creamy mushroom, tomatoes and spinach sauce. Perfect for a weeknight dinner.
Ingredients
9 oz (260g)

Penne Pasta

10.5oz (300g)

Mushrooms

2 cups (400g)

Chopped tomatoes

(Or 14.5oz canned tomatoes)

2.6oz (75g)

Spinach

⅓

cup

Heavy whipping cream

2

tbsp

Olive oil

¾

tsp

Salt

¼

tsp

Italian seasoning

(Optional)

⅛

tsp

Black pepper

(Or to taste)

Pinch

of Crushed red chili pepper

Grated Parmesan cheese

(Optional)
Instructions
Bring water to boil and cook the Penne pasta (about 20 mins).

In the meantime, chop mushrooms and tomatoes (if not using canned).

Heat a heavy bottomed pot or dutch oven and add olive oil.

Add the chopped mushrooms and sauté until they give off water.

Add the chopped tomatoes to the mushrooms.

Add the spices to the mushrooms and tomatoes and let simmer on medium heat for about 8-10 Minutes or until the tomatoes are soft.

Once pasta is done, add to the sauce and mix well.

Add the heavy whipping cream and adjust salt if needed.

Add the spinach, mix well, and cover the pot with a lid for a few minutes until the spinach has wilted.

Sprinkle with grated Parmesan (if using). Serve.