How to Cook Quinoa Perfectly
Learn how to cook quinoa perfectly every time. The quinoa comes out fluffy and not at all mushy. Ready for use in other dishes or as a side dish to your dinner.
Please note that some of the links on this page are affiliate links. I only link to products I trust or would buy myself. Thank you for your support.
What is Quinoa?
Quinoa acts like a grain, but it is actually a type of seed that is very nutritious. The origins of quinoa are in South America where it has been grown for thousands of years, but it became well-known worldwide in the last few years. Check out this articles from healthline.com for more in-depth information on quinoa if you are interested: What is Quinoa? One of The World's Healthiest Foods.
Types of Quinoa
According to some websites I read, there are thousands of types of quinoa, but the most well-know, and widely grown are are red, white, and black. I see this reflected in the quinoa I buy. Usually I get mine at Aldi where they have a pretty good selection of organic items. You can see here a package that already has the 3 types mixed in and a package that only has white.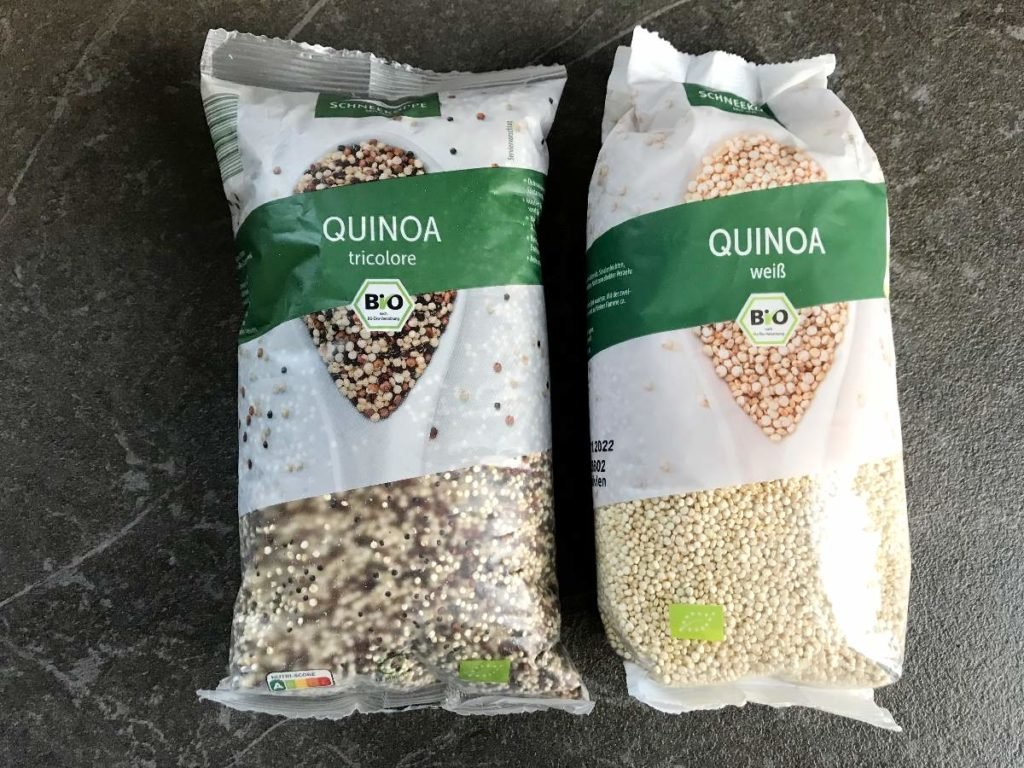 How to cook Quinoa
It's so easy to cook quinoa. The general ratio of quinoa to water is 1 cup quinoa to 1.5 cups water. Using a measuring cup (mine are like these), measure out one cup of quinoa and wash it. I usually do this using a sieve and a bowl, which, I find, is the easiest way to wash such small seeds. Change out the water 2-3 times or until it is mostly clear.
Add the quinoa to a small sauce pan (I have this set). Then add 1 1/2 cups water and the salt. Bring everything to a boil.
Once the water is boiling, reduce heat to lowest setting, cover the quinoa with a lid and cook for 10 minutes. Take off the heat once the quinoa is cooked and let it rest for at least 5 minutes. Fluff it up with a fork and serve. Or let it cool and use in other dishes.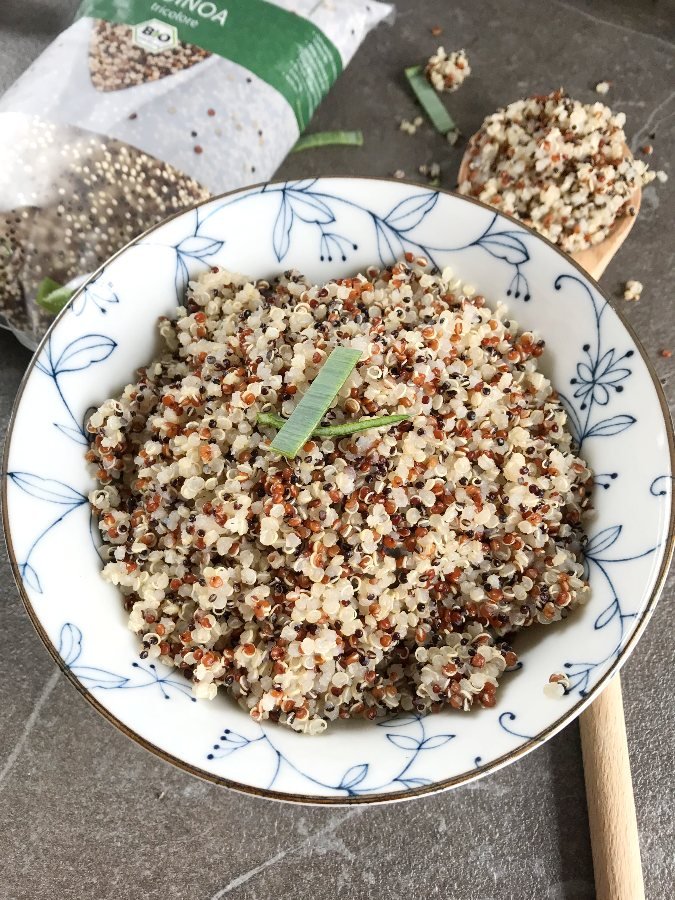 Print Recipe
How to Cook Quinoa
Step-by-Step instructions for cooking perfect, fluffy quinoa.
Ingredients
1

cup

Quinoa

1 ½

cups

Water

Pinch of salt
Instructions
Wash quinoa and put into a small sauce pan.

Add 1 ½ cups water to the quinoa and a pinch of salt. Bring to a boil.

As soon as quinoa boils, reduce heat to lowest setting, cover with a lid, and cook for 10 minutes.

Remove from heat and let rest at least 5 minutes. Serve.
Check out my post about cooking rice for another easy, perfect side dish recipe.