Awesome German Quark Dessert with Strawberries
This German Quark Dessert is one of those simple, awesome desserts that comes together fast, looks good and tastes great. It has quark, whipped cream, strawberries and sugar. It tastes a bit like strawberries and whipped cream, but the cream is thicker so the taste is different. Better!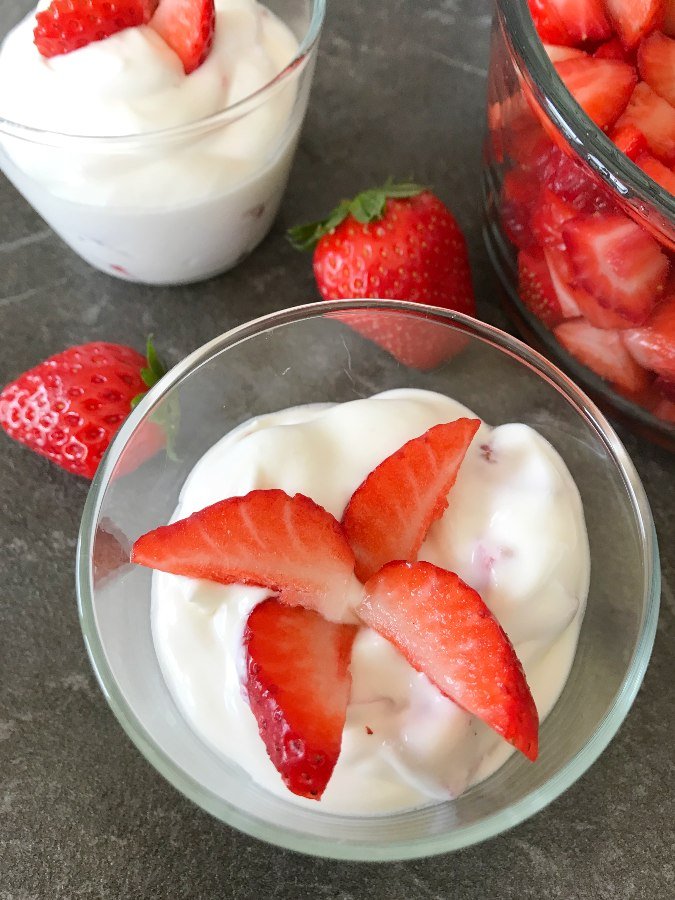 Please note that some of the links on this page are affiliate links. I only link to products I trust or would buy myself. Thank you for your support.
First of all, What in the world is Quark? Well, Quark is a German dairy product. Technically it is a cheese, but it tastes and looks more like thick yogurt. It's used in a lot of dishes in Germany, both sweet and savory. (Side note: If interested, visit myrecipes.com for additional details about this cheese).
Where to buy Quark in the US
I'm happy to report that Quark is also available in the US! Here is a link to Whole Foods where it is available. Vermont Creamery produces and sells it. The Vermont Creamery website has a product locator which you can use to see where you can find it in your area. Otherwise, look in European stores, German delis, or natural food stores. You can also try making it at home if you like. Here is Recipe from The Spruce Eats for that.
Ingredients
The most "exotic" ingredient here is Quark. I wrote above where it can be obtained in the US. Otherwise, the rest of the ingredients starting in the top row and going from left to right are strawberries, sugar, vanilla sugar, and heavy whipping cream. Vanilla extract is not that common in Germany, but we have vanilla sugar. So, just use the extract in place of the sugar.
Preparation
Wash and cut the strawberries into small pieces. Set aside. Leave a few strawberries for garnish.
Combine heavy whipping cream with sugar in a medium bowl (I have a set pretty much like these, and I love them) and using an electric hand mixer beat on medium-high speed until thickened but not quite done.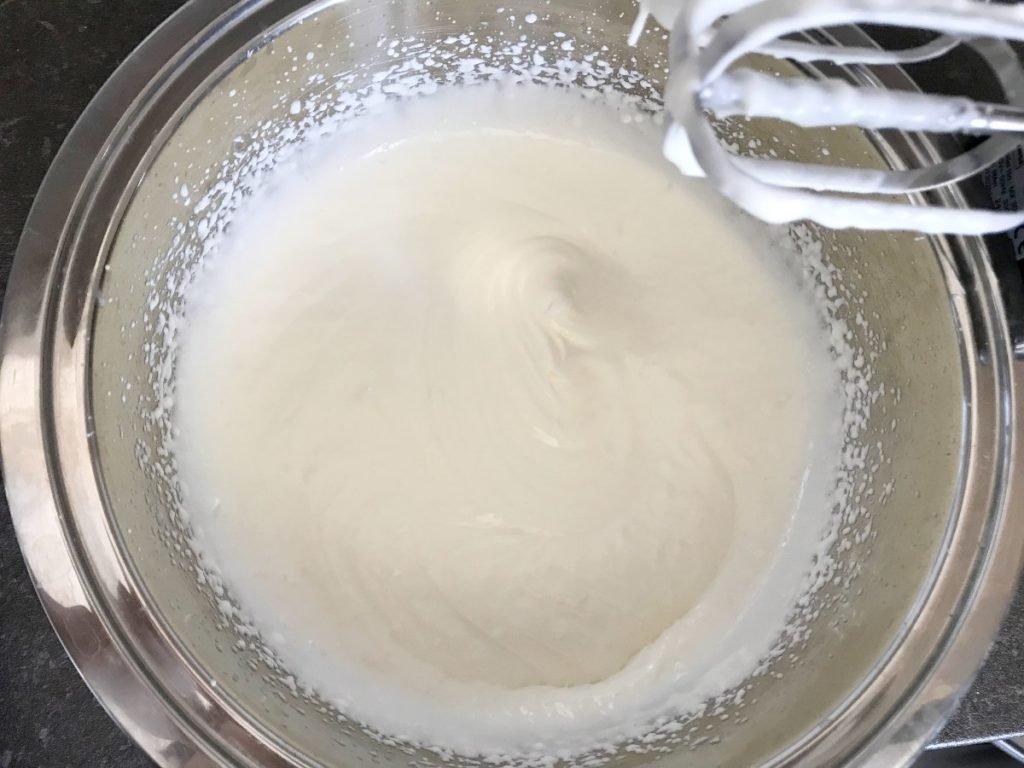 Add quark and vanilla sugar or vanilla extract. Beat until well-thickened. Don't forget to scrape off the sides.
Add strawberries to quark mixture, mix together and serve right away. IMPORTANT! This dessert should be eaten right away if you add the strawberries. If you plan to serve later (or the next day), don't combine everything together. I combined some in a separate bowl for us here. The rest is still good the next day.
Serve in individual bowls and garnish with strawberries set aside earlier. There! Your German quark dessert is ready to serve. Enjoy!
Print Recipe
German Quark and Whipped Cream Dessert
Ingredients
1 ¾ cup (500g)

Quark

1 ⅔ cup (400g)

Heavy whipping cream

1 ½ cups (150g)

Sugar

2 ½ cups (1.2oz) (500g)

Strawberries

1-2

tsp

Vanilla extract (or 3 tsp Vanilla sugar)
Instructions
Combine heavy whipping cream and sugar and beat on medium-high speed until it thickens but is not quite done.

Add quark and vanilla extract or sugar. Beat until thickened.

Add strawberries to the quark mixture and mix well. Serve right away.
Notes
IMPORTANT! Dessert should be eaten right away if strawberries and cream are mixed together. Keep both refrigerated until combining (1-2 days at most).
Check out my other dessert recipes here.